Criminal Defense Investigator Omaha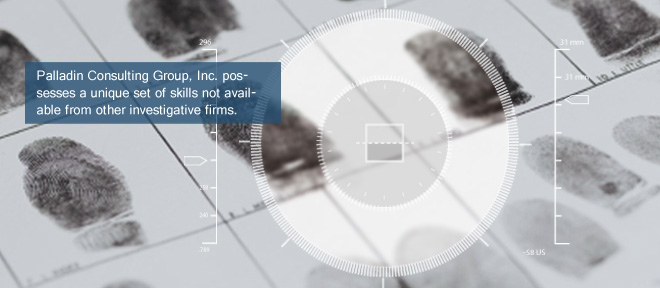 Palladin Consulting Group, Inc. possesses a unique set of skills not available from other investigative firms. Collectively, the investigators of Palladin Consulting Group, Inc. bring to bear over 125 years of criminal investigations experience across a broad spectrum of offenses. Members of Palladin Consulting Group's investigative team have experience at all levels of conducting and managing investigations. From being the investigator assigned the investigation from inception to completion, to managing all aspects of the Criminal Investigations Bureau of a major metropolitan police department.
The investigations team of Palladin Consulting Group, Inc. has the experience and training to review investigations conducted by law enforcement with a critical assessment of the facts presented. With the knowledge gained from conducting thousands of investigations from inception to prosecution, a comprehensive critical analysis of all facts presented is undertaken. Upon identifying weaknesses in the law enforcement investigation, Palladin Consulting Group is able to leverage their collective experience to establish reasonable doubt as to a subject's involvement in an incident. In the majority of criminal defense investigations conducted by Palladin Consulting Group to date the persons charged with criminal offenses have had the charges against them dismissed entirely.
Offenses investigated by Palladin Consulting Group, Inc. that resulted in dismissals for their clients have been:
1st Degree Sexual Assault
False Imprisonment
Terroristic Threats
Felony Assault
Tampering with a witness
Tampering with evidence
Child Abuse/Neglect
 Auto Theft
Homicide
Shaken Baby Syndrome
(resulting in Death)
Theft
Forgery
Embezzlement
Criminal Trespass
Burglary
Through these many investigations Palladin Consulting Group has learned that there currently exists, across the United States, a significant lack of experience by law enforcement investigators. Due in large part to the increasing number of retirements by experienced investigators significant errors occur and obvious details and facts are overlooked. This results in faulty and incomplete investigations that are used to support filing decisions against innocent persons.