Legal Process Service Omaha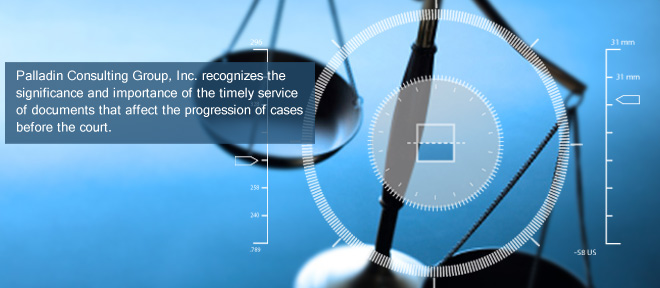 Palladin Consulting Group, Inc. recognizes the significance and importance of the timely service of documents that affect the progression of cases before the court. The time constraints that counsel often encounter does not lend itself to having said documents served Monday through Friday between 8:00 a.m. and 4:00 p.m.
We also recognize that in many instance, the person(s) to be served often attempt to avoid service, making it more difficult for Sheriff's, Constables and other court personnel to locate them. Given the volume of documents assigned to these individuals, only a limited amount of time can be allocated to the attempts at service.
Palladin Consulting Group, Inc. provides the professional, and personal, service that is dedicated to the timely service needed. To insure this requirement is met, a specific investigator makes accomplishing this task their sole responsibility. The entire breadth of Palladin's available resources, and information networks, are brought to bear to effectuate service.